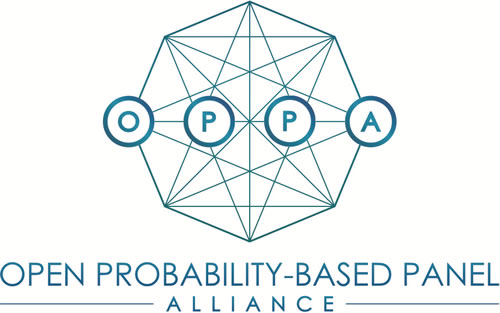 Result of OPPA Showcase Study competition
The Showcase competition has resulted in one hundred and eleven submissions. We have been able to select two proposals to be included in the showcase, which will run early 2019 in Germany, Korea, Netherlands, and United States. These are:
Leopold, Liliya; Kuipers, Giselinde: Social Norms, Body Weight, and Well-Being
Schwarz, Norbert: Thinking of Trump and Weinstein: The impact of prominent sexual harassment cases on the perception of sexual harassment across countries
We have sent emails to all participants whose proposals were not selected, but it turns out that not everyone has received our message. Please accept our apologies for that.
Of course, you can still have your proposed survey being conducted in the OPPA panel surveys if you like. But unfortunately, we will not be able to do that free of charge. Conditions for inclusion of surveys in the OPPA panels can be found
here
.
Many thanks for your interest in OPPA
The OPPA team
---
An increasing number of probability-based survey panels worldwide collect high-quality, representative data either solely or partly through online questionnaires. While their specific recruitment and implementation procedures may differ due to country-specific requirements and restrictions, they all share three common characteristics:
Openness in terms of being accessible for academic researcher to field primary studies and to use the data collected;
Probability-based and therefore optimized for yielding unbiased population estimates;
Transparency of the processes by which these infrastructures have been built and are being operated. The data collection process and its deliverables are precisely documented, facilitating the replicability of processes and outcomes.
The Open Probability-based Panel Alliance (OPPA) is a collaboration of four probability-based Internet panels: the GESIS Panel in Germany, the LISS Panel in the Netherlands, the Understanding America Study (UAS) in the USA, and the Korean Academic Multimode Open Survey (KAMOS). The Alliance facilitates cross-cultural survey research with probability-based Internet panels across the globe, endorsing joint methodological standards to yield representative data.

OPPA is driven by research demand. Partners in OPPA offer unique possibilities for academic research. Use of their panels is not limited to researchers from the country where the infrastructure is located. Primary researchers are provided a one-stop entry point to submit proposals and then choose whether the data should be collected in all countries participating in the network, or in subsets of it.

All collected microdata as part of joint projects among OPPA partners or by one of the OPPA partners themselves are made available to the research community in a timely fashion and at minimal costs (mostly free of charge).

As an open network, OPPA aims to include additional panel infrastructures from around the globe. The partnership model is light: minimum standards need to apply to join the alliance. Essential conditions are transparency on all fronts, a probability-based panel and openness to any discipline or research team that wants to collect data or use collected data for secondary analyses. Joint methodological and substantive research (proposals) are encouraged, but are not a condition to join the network.

'